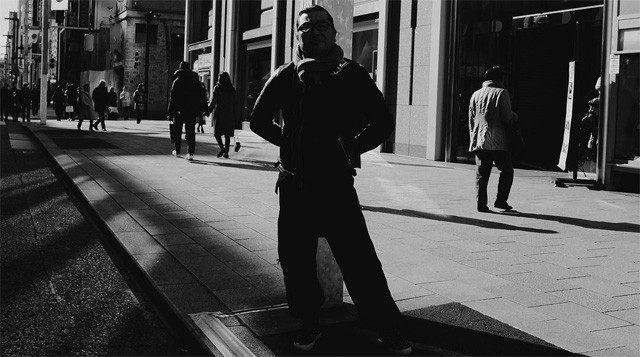 Jisuke Matsuda / Osamu Matsuda
Poster Artist
Born in 1964, founded Atelier. Jisuke in 2010.
Influenced by the Bauhaus at the age of 18, I taught myself design and persisted in spite of repeated frustrations. In 2011, I devoted myself to poster production.
Since then, I have participated in many of the world's poster competitions.
Ninth International Triennial of Stage Poster- Sofia 2019, AWARD EX AEQUO (2019)
15 INTERNATIONAL POSTER BIENNIAL IN MEXICO, selected (2018)
28th International Biennial of Graphic Design Brno 2018, selected (2018)
LAHTI poster triennial 2017, selected(2017)
Co2 poster biennial 2017, selected (2017)
Graphic Matters Poster Competition 2017: Shut Up Speak Up!,selected(2017)
IX International Eco-poster Triennial "the 4th Block", participant (2015)
Hong Kong International Poster Triennial, selected (2014)
12 INTERNATIONAL POSTER BIENNIAL IN MEXICO, selected (2012)
Moscow Global Biennale of Graphic Design(Golden Bee 10), participant (2012)
The 10th International Poster Triennial in Toyama, selected (2012)
D&AD, Illustration for Design, Shortlisted (2011)
松田治助 / 松田治 ポスター作家
1964年生まれ。
立体とそのボリュームを捉え、平面で表現するデッサンに魅了され、18歳の時にバウハウス、特にカンディンスキーの点から線へそして面と繋がる抽象的絵画論に影響を受け、独学でデザインを学ぶ。2010年、Atelier.Jisukeを設立。2011年からポスター制作を開始。代表作はシェイクスピアの戯曲を現代的に解釈・展開する「Create Theatre Poster」シリーズ。以来、多数の国際ポスターコンペティションに参加。受賞多数。